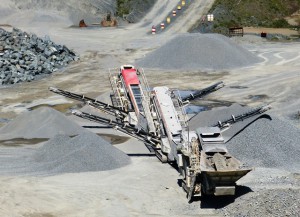 Sustainable Alternative Aggregate
Secondary aggregates are recycled waste streams from primary manufactured or recycled products and can be used as well as or in replace of primary aggregates.
These by-product materials, not previously used, can come from quarrying projects that produces china clay waste or processed operations creating steel or phosphorous slag. Depending on the source of the material the aggregate is divided into manufactured: slag or natural: slate.
If you are looking for a sustainable alternative to Type 1 these products are ideal.
For a full product catalogue of available aggregates please view the full list here or speak to the team on 01273 598 511