After more than 20 years' service the existing Finlay plant has been replaced by an Elkon QuickMaster 120 plant to continue serving our customers from our site at Shoreham-by-Sea, West Sussex.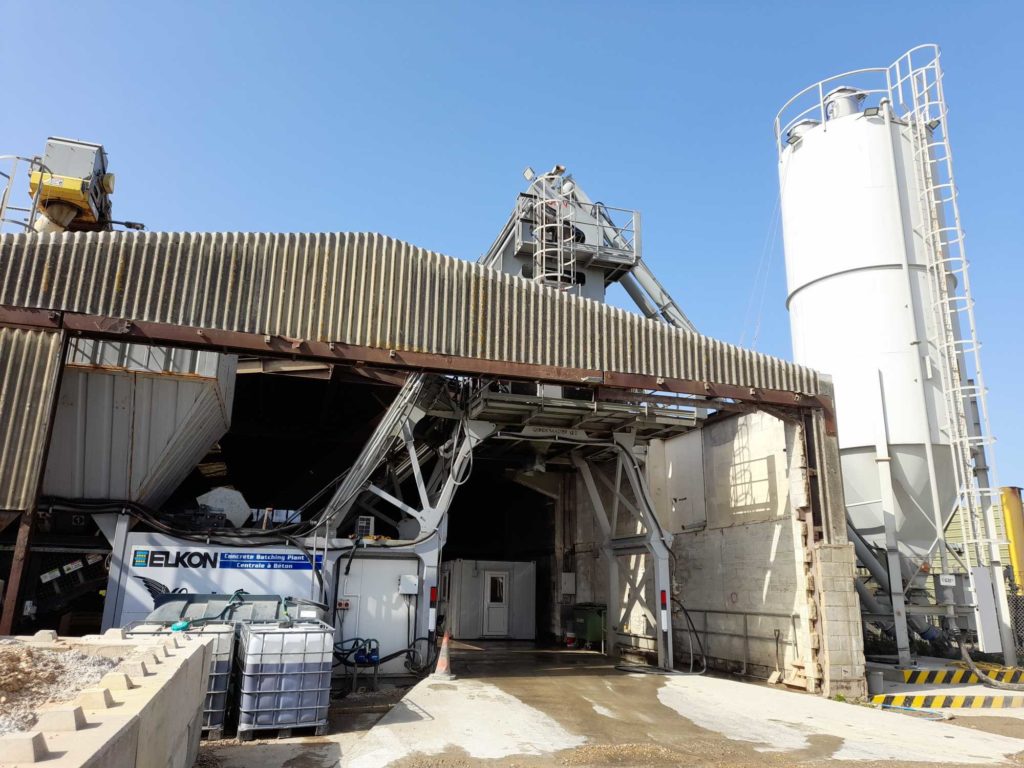 In 2019 we recognised the need to replace the existing plant to fulfil the increased demand placed by our customers, particularly for some large projects in Brighton. In the short term we supplemented our plant at Shoreham with an additional plant at Upper Beeding which gave us a combined capacity of around 300 cubic metres per day.
The project to replace the Shoreham plant was put on hold during the Covid-19 pandemic but in the middle of 2021 a new plant was sourced and in early 2022 work began to install it at Shoreham Wharf.
The new plant, an Elkon QuickMaster 120, is manufactured by Elkon (www.elkon.net), who have been designing and producing concrete machinery since 1975. With a twin-shaft mixer, the plant can batch 2 cubic metres of concrete per cycle which takes around 2 minutes, depending on the mix design.
The plant was erected in a few weeks, cement silos sourced and cement screws ordered and installed before testing and commissioning was completed in May 2022. The final step was to have our accreditation partner, QSRMC (www.qsrmc.co.uk), complete an assessment on 1st June 2022. The plant was accredited and has been put through its paces regularly producing 250 cubic metres of concrete per day with scope for more.
"Our Shoreham site is our flagship operation and our elderly dry batch plant was holding back our goals to grow our RMC business. When choosing a plant we decided on a wet batch plant for cleanliness and the highest quality product. We spent a lot of time selecting the appropriate size silo and screws to match up the speed of the plant. The result is that we can now load an 8m3 truck with high cementitious content in under 10 minutes. The Elkon plant was very simple to install being modular and we adapted the layout to our specific needs at Shoreham" said Chris Grosscurth, Head of Operations, who managed the installation and plant setup.
"With the new plant now in place with its increased capacity and speed of loading it will not only help us to best serve our customers moving forward, but also give them assurances that we can continue to serve them for years to come" said Paul Grant, Head of Sales.