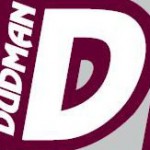 Website DudmanGroup Dudman Group of Companies
About Dudman Group of Companies
Based primarily in West Sussex, the Group is a substantial business producing primary sand and gravel, crushed rock sub-bases and Armour Rock from both land-based and marine sources together with being producers of Ready Mixed Concrete. With extensive reserves, our market position is also supported further by a number of strategic wharves and comprehensive Recycling operations in the south ensuring a consistent quality supply to all major client contracts as well as our strong and highly valued regular customers.
We wish to expand our customer base and continue to build on the growth we have achieved through the appointment of an experienced sales professional.
We are looking for a professional and competent individual with strong management and people skills. Ideally, you will have a comprehensive knowledge of our industry with a proven track record in sales and business development.
Your responsibilities will include:
Relationship Management of a number of our large customers as well as developing new opportunities with main contractors.
Implementing a sales strategy to grow our current sales into the Builders Merchant and contracting sector.
Along with existing senior management, develop a specific business development plan to maximise the competitive advantage of our new quarry in the Chichester area.
Developing and maintaining a sales activity management system
Compliance with all HSE requirements whilst on both customer and Company sites and, in the case of the latter, ensuring behaviour is seen as a role model to other site staff.
Personal attributes:
Naturally you will be a good communicator, hardworking and flexible, capable of working under pressure and decisive. You will have a passion for the business and a drive to grow our customer base.
We are looking for a candidate who has a proven track record, ideally with knowledge of the construction industry, with a depth of experience to fulfil this senior role.
We are offering a highly competitive package for this position which includes a base salary, generous bonus, company car and Company pension scheme.