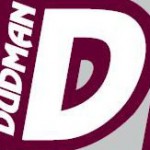 Website DudmanGroup Dudman Readymixed Concrete Limited
Concrete Batch Plant Operator
The Dudman Group of Companies have a vacancy for a Concrete Batch Plant Operator to be based in West Sussex.
About Dudman Group of Companies
Based primarily in West Sussex, the Group is a substantial business producing primary sand and gravel, crushed rock sub-bases and Armour Rock from both land-based and marine sources together with being producers of Ready Mixed Concrete. With extensive reserves, our market position is also supported further by a number of strategic wharves and comprehensive Recycling operations in the south ensuring a consistent quality supply to all major client contracts as well as our strong and highly valued regular customers.
With a reputation for excellence and service, we offer superb opportunities and personal development to people who actively contribute to our continued growth. In return, we offer real job satisfaction in an environment that encourages ideas, focuses on performance and rewards the continuous improvement of our business.
Key responsibilities:
Oversee all plant operations; coordinate and monitor daily work load throughout the plant; monitor plant cleanliness.
Oversee all maintenance of the concrete batch plants.
Ensure that all products meet 100% total quality requirements; take samples and test as necessary; ensure all equipment is working properly; complete all required reports timely and accurately; inform relevant personnel of any quality issues that need resolving.
Ensure all Ready-Mix vehicles equipment continually remain in safe and efficient operating condition, monitor all preventative and regular maintenance on operating equipment including the cleanliness of mixing drum.
Maintain adequate levels of all supplies and products.
Maintain accurate and current repair reports as required.
Ensure that all company safety regulations and policies are followed at all times.
Ensure that all company environmental regulations and policies are followed.
Personal attributes:
An excellent team player who can demonstrate enthusiasm, drive and a positive attitude.
Good demonstrable record of timekeeping.
Working computer knowledge; including applicable Microsoft software.
Candidate must have excellent communication and organizational skills.
Must be able to handle multiple task in a fast-paced environment.
Knowledge of concrete batching technology is preferred but not essential, as full training is given.
Full driving license.
Benefits include:
Contributory pension scheme
20 days holiday plus bank holidays
Discretionary annual bonus
Hours of work are Monday to Friday 0700 – 1730. You may also be required to work Saturdays 0700- 1200. You may also be required to do other additional hours to complete your workload. Salary commensurate with experience.
All candidates must have and be able to prove working entitlement within the EU.